Offering a variety of corporate and business legal services and assistance in closing transactions including general corporate and business legal advice, counsel, aid in negotiations and document production with particular emphasis on business law for closely-held, small to medium size businesses and on commercial real estate including office, industrial and retail sales and leasing.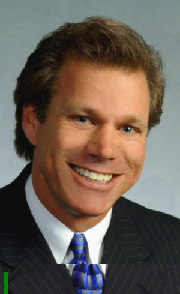 David G. Winer, Esq. (right), principal of Winer & Winer, LLC, has been in practice for 20 years. The law offices of Winer & Winer, LLC seeks to provide top-notch, downtown quality legal services at reasonable, suburban rates.
Mr. Winer is also a licensed real estate broker providing mostly buyer representation in commerical real estate sales and tenant representation in commercial real estate leasing, through his commercial real estate affiliate Winco Realty Company (Winco Realty link to the left).
Finding and working with a lawyer can be a daunting task. However, there are certain situations that arise that simply require the involvement of an attorney and sound legal advice and representation.

Here at our firm, we strive to make your experience a positive one. We are a full-service law firm that practices in a the area of business law. We are here to help you with a wide range of legal needs in your business endeavors. As a small law firm, we are able to combine a wide ranging business law practice with strong local market knowledge to represent companies, individuals, and other entities in virtually every aspect of their businesses.


We've included information on this site about our firm's specific practice areas, representative clients, representative engagements and success stories, client testimonials, and our commercial real estate brokerage affiliate Winco Realty Co. We look forward to working with you.

law offices

Winer & Winer, LLC

One Rock Spring Plaza, Suite 240

6550 Rock Spring Drive

Bethesda, Maryland 20817

——

Telephone (301) 803-7000

Facsimile (301) 896-0300

Cell (301) 404-4115

Email: dwiner@aol.com
Please don't hesitate to get in touch if you have any questions or wish to discuss your specific needs.
LEGAL DISCLAIMER: The information at this web site is for advertising and general information purposes. This information is not intended to be legal advice for you to rely on. We recommend you contact the firm for specific questions.
Design Services Provided by Adam J. Winer